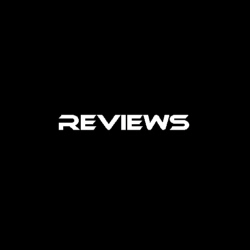 December 7, 2015 by Shinobi
INTRO
Dragon Force is a real-time strategy/RPG developed by Sega and published by Sega/Working Designs. It's set in the knights and magic fantasy world of "Legendra". You control one of eight monarchs destined to unify them into the "Dragon Force" against the evil Madruk.

Thanks to Working Designs' hard work on localization, Western gamers can enyoy this Saturn gem. Dragon Force is in the same league as Langrisser V and Mystaria, albeit with real-time battles instead of turn-based hex battles.
GRAPHICS
Other than Shining Force III, strategy games never seem to have great graphics. Especially in the battle mode, Dragon Force is a cut above in the visual department. It's a mixture of static background menu screens, some cut scenes, a map view and side-scrolling battle views. It all works well together and portrays a familiar anime flair.

The overworld map is top-down with various castles and static routes between them. The battle scenes are loaded with up to 200 soldiers and 2 generals at once! As far as I know, this is another Sega first. The units are a bit pixelated, especially if you zoom in close to the action. Round it off with some pretty cool magic explosions and such, and you get an eye-pleasing experience for the many hours you'll be playing.
CONTROL
The game flow is to handle Domestic affairs such as awards, equipment, character interaction, statistics, search for items/generals, fortify castles, map check and save games. When you finish that, you enter the real-time mode in the map view. Now you check castle strength, review generals, move troops and recruit troops. Whenever opposing forces share the same space on the map, you enter the battle mode. Initially, you decide to battle, talk or retreat. Within battles you select generals (with their armies), arrange various offensive/defensive formations, and use techniques/magic until a side dies or retreats. Be careful, if your monarch dies in battle, then it's back to the title screen.

It may sound complicated, but it's easy to learn and hard to stop playing. In the long run, the only parts that become cumbersome are the fortification and searching for items. Strategy and tactics play a huge part in deciding if you win and by what margin.
SOUND
The voice acting lacks any sort of passion, but is acceptable. What do you want? Be happy it's in English! The music soundtrack is above average, but it's no Panzer Dragoon Saga. The little jingles that you hear repeatedly are not annoying, which is a relief. Lastly, the sound effects are above average and easily convey things like sword strikes and meteor showers. So I'd say very effective and certainly won't have you looking for the mute music option.
FUN
I absolutely love turn-based strategy games, and to some lesser degree, RTS games. Although not entirely real-time, Dragon Force is a huge step in that direction, which suits me just fine. I'd rather have some time to think about what I'm doing, instead of going on a mind-blowing marathon of thought and reflexes (like today's RTS games). Add in the fantasy world of knights and magic to pretty much get me hooked. There's something addictive about doing battle, winning and watching your characters' stats level up.
BOTTOM LINE
I was probably too busy playing Dragon Force and working when it first came out to review it properly. So I finally got around to it now, because it's a worthy game for any serious strategy/RPG fan. Sega always seems to come up with great games like this. Remember Herzog Zwei on Genesis, or Dark Wizard on Sega CD? If you can, play this game on a Saturn or an emulater, and you'll know the meaning of "Sega quality games".
RATINGS
Overall: 9.0 | Graphics: 8.5 | Control: 9.0 | Sound: 8.5 | Fun: 10